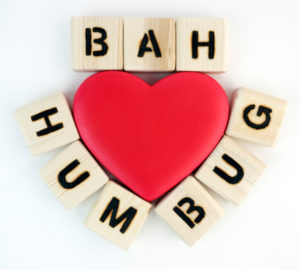 For some folks it's Christmas, for me it's Valentine's Day.  THE holiday I avoid, prefer not  to acknowledge, head-under-pillow/wake February 15th/move on with the Year.
Chocolates, engagement rings, couple-dom.  Holiday for 2's only.  Can't go to the movies alone.  Must eat at the restaurant bar without a 'plus 1'.  Life's empty/void without a significant other every day by your side.
Bah humbug.
6th year, home with Pup.
Ash chided me: just because she's 28 & married, doesn't mean she still doesn't expect chocolates.  Michaela & Dave created a photo book of our Disney vacation.  Stephen donated to the Nashua Animal Shelter – in Ro's name.  AND a card from Mom.
Thanks FAMILY ❤
Valentine's Day 2018
No New Year's Eve plans this year.  Lazy relaxed nite.  Welcomed 2018 from the comfort of my own home – but first…after receiving an urgent email reminder, set my New Year alarm: specifically 12:15am Mountain Time.
Been in contact with 3 different companies to register for Antarctica.  Each have a limited # of entries.  No openings on the UK site 'til March 2020.  Best hope for 2019: Minneapolis-based Marathon Adventures.  Alarm set for 11:45pm New Year's Eve.
Registration for the 2019 White Continent 50k, Marathon will open tomorrow January 1, 2018.

The tentative dates for the 2019 WCM are Saturday January 19, 2019 to Sunday January 27, 2019.  But please note, those dates could shift one week in either direction.

Please note that we are limited number of seats on our flight and we have a long waitlist of passengers from 2018 and many others interested.  As such, if you want to confirm your 2019 entry we encourage you to register quickly to avoid missing out.

Again, registration opens January 1, 2018.  We look forward to having you join us for the 7th annual White Continent Marathon in January 2019!!

Thanks and Happy New Year!

Steve Hibbs

Chief Adventurer, Marathon Adventures
Watched New York/Times Square ring in the Year, then off to bed for a 2-hour snooze.  Alarm buzzed right on queue.  Booted up the laptop, took out the pup, celebrated 2018 vicariously thru Ash & Tom's New Year pics – 5 more minutes.
Like magic, countdown timer disappeared at 12:15.  Link appeared & I plugged in my personal details.  Passport #?  Passport #?  ARGH.  Upstairs fast – scurried to its 'safe' non-travelling spot in the closet – then back to my kitchen laptop.  Timed out.  Refreshed the page, re-input 12 lines of data, payment cart appeared.  Payment cart, YES!  $1,000 deposit – one THOUSAND dollars.
Am I in?  Fraud alert tagged my transaction.  Thanks Discover but ARGH.  Quick call, charge now a pending transaction.  Still no confirmation.  Am I in?  Too keyed up to sleep, watched an hour of Netflix before drifting off – penguins, seals, icebergs, Antarctica.
Keenan,

Hello 2019 White Continent Marathon Adventurers!

If you are receiving this e-mail that means your entry for the 2019 WCM is confirmed.  Apparently there were some issues with runners not receiving a confirmation e-mail following initial registration.  But please note that we have received your entry and you are confirmed.
During the race, our runners are cheered on by penguins and seals.  Following the races our runners are able to enjoy excursions to a penguin colony, where they see Gentoo, Adelie & Chinstrap penguins.  They also explore the nearby Russian Research base and their ornate Orthodox Church.

The 2019 WCM will once again be camping overnight in Antarctica.  It is a great experience!  That's right the 2019 White Continent 50k, Marathon & 1/2 Marathon Adventure will be sleeping overnight in Antarctica the evening before the race.  This will guarantee that everyone will finish their race in Antarctica.
ANTARCTICA!  Life-time dream realized.  Absolutely ANYTHING is possible! ❤
For the family who THINKS they have everything.  Late Christmas present from my punk little brother – LOL>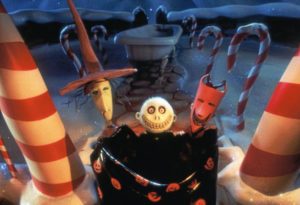 Third year running, celebrated Christmas Day at Ash & Tom's Westminster home.  Our Colorado tradition.  Their FIRST as Mr. & Mrs.
Outside temps warmed to single digits after last night's Arctic blast.  Day-started with hot chocolate & sticky buns, gifted with the Connecticut crew, then afternoon feasted.  Ham & all the fixin's – another tradition – nothing like food & FAMILY ❤
Blast from the past?  game of Life.  Journalism degree with 3 kids, yep dead last.  LOL>
Merry Christmas from snowy Colorado.
Wishing ALL good health, much laughter & more adventure in 2018 🙂
"The closest thing to heaven on this planet anywhere, is a quiet Christmas morning in the Colorado snow."