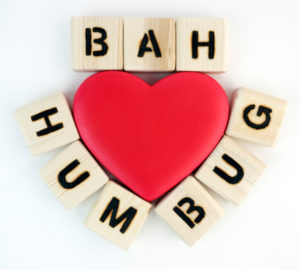 For some folks it's Christmas, for me it's Valentine's Day.  THE holiday I avoid, prefer not  to acknowledge, head-under-pillow/wake February 15th/move on with the Year.
Chocolates, engagement rings, couple-dom.  Holiday for 2's only.  Can't go to the movies alone.  Must eat at the restaurant bar without a 'plus 1'.  Life's empty/void without a significant other every day by your side.
Bah humbug.
6th year, home with Pup.
Ash chided me: just because she's 28 & married, doesn't mean she still doesn't expect chocolates.  Michaela & Dave created a photo book of our Disney vacation.  Stephen donated to the Nashua Animal Shelter – in Ro's name.  AND a card from Mom.
Thanks FAMILY ❤
Valentine's Day 2018
Level Qualifications:

30 marathons in 30 US states, countries, or Canadian Provinces (any combination) within 365 days.
In 2015, I achieved 10-stars/Platinum Level as a Marathon Maniac.
Coming into 2018 not as fit as Ironman Year [2014].  Starting off a bit heavier too.  AND of course I'm 3 years older.
First week of strong consistent training – 50 miles/week, every week 'til Bighorn.  BIGHORN's been the focus.  Platinum x2 is the GOAL…along with 50 States x2, 10 Canadian provinces AND all 7 continents.  Can't fail if you don't try 🙂
Birmingham, Baltimore, Phoenix, Louisiana.  First 4-week marathon stretch in 2 years.
545am flight Saturday.  One of the few destinations, where a direct flight from Denver just isn't possible.  Easy connection in Dallas – learned my lesson years ago…avoid Chicago in winter.  Not my first Rodeo.
Alabama touchdown.  Light rain in Birmingham, tomorrow's run forecast: more rain.
Fancy hotel digs.  Sprung for the Westin, event's host hotel – 'cross the street from the Expo, 2 blocks from Sunday's Start/Finish.  ALSO, free airport shuttle & an onsite restaurant.  Economically, a mighty good deal – with a late 3pm check-out.
Only GREAT things to say 'bout the Westin.  Nice to indulge.  Thanks, fancy hotel digs ❤
7am marathon Start.  No rain, no early check-out, no rush.  Humid though, 93% humidity.  Weather app predicted 2-3 hours before the overcast skies would leak: 100% chance of rain.  FULL/Half shared Start – whole lotta runners.
Ran 4 miles without tunes (headphones are a crutch but dull the negative voices in my head).  Settled on a compromise this journey – downloaded 4 podcasts, SE TrailRunner.  Learned lotta 'bout trail running in Kentucky.  Who knew?  HA!
Halfers peeled right at mile 12, Marathoners to the left.  Another loop.
Streams of salt, sides of my face/forehead.  14 mile sweat fest.  No wonder I finish dehydrated.  Kept sucking down water.  Forgot my electrolytes, refused Powerade this trek.  Once I start heaving, I'm no good 2nd Half.  Break down mentally.
RAIN.
Mile 21, SHEETS of rain.  Rolling water.  More trail than road conditions.  Body drenched, shoes soaked.  iPhone got wet.  Podcast randomly restarted 4 or 5 times.  Voices slowed, then chipmunk-fast.  Chipmunk talk 'til the Finish – ARGH.  Rain too hard to stop, locate & shut off my Phone (under my shirt, under a jacket, inside a waterproof pouch – money back please 🙁 ).
Slow & steady but another FINISH.  Really, really wet.  First week done, happy with the progress.  50-mile training week, marathon finish.  At this pace, expect to break my PR in about 12 years.  LOL>  Gotta start somewhere.
RESULTS

2018 Mercedes Marathon

Birmingham, AL February 11, 2018

Name            Chip time     City State            Bib#

K R Haga        5:09:37       Louisville CO       278
Same kitchen, same GREAT wings, same SPICY sauce…different basting bowl?  Was that the difference?  How could my Patriots lose?!
After 2017's biggest comeback EVER in Super Bowl history, 2018's Patriots were the first team in NFL history to put up 600 yards & lose.  An offensive explosion – highest scoring Super Bowl EVER.  Patriots trailed the Eagles entire 1st Half, then beginning of the 4th quarter – TOUCHDOWN: Patriots 33, Eagles 32.
That's the way I'm gonna remember Super Bowl 52 🙂
5th straight SUPER BOWL Sunday with Ash & Tom – another Colorado tradition.  Jalapeño poppers, wings & Pepperoni pizza (bit lax on MY cooking contribution this year – LOL>).
Weak Halftime Show; 2 or 3 classic Big Game commercials.  Family-fave featured Tom & Ash's NY Giants, quarterback Eli Manning & receiver Odell Beckham.  FUNNY clip.
Repeat the Feat in 2019?  5 consecutive years of New England or Denver being in the Season Finale.  Should be back from Antarctica in time for wings ❤
The Philadelphia Eagles broke through for their first Super Bowl win in franchise history in their third trip to the Big Game on Sunday night. The Eagles defeated the New England Patriots 41-33 in an offensive explosion that featured a jaw-dropping 1,151 yards of total offense. It is the most ever for any NFL game, postseason or regular season (the previous record of 1,133 was set in 1950).
Time of My Life | Super Bowl Commercial