Run the Year Motto:  EVERY day's a run day, 2017 miles in 2017
July 2017 update:  Back on track, another 200+ mile month (6 of 7 months in 2017), keeping me safely ahead of goal.  Smack in the middle of HEAT SEASON, but continued my marathoning streak – adding 2 more to the tally, closing in on #100.
All 'bout adjusting summer-month expectations.  Pace, attitude, hydration AND gotta finish – preferably, with a smile 🙂
August focus:  TRAIL
Ended July, running & (video-tagging) one of my favourite local trail runs – NCAR to Chautauqua in Boulder.  This 7.2 mile trek has everything: rolling hills, switchbacks, elevation, red rock, Ponderosa pine AND a stair climb.
Next month I'm only marathoning trail.  2 tough runs, 8 days apart – each sporting 4,000ft vertical gain.
Race ReCap:  2 waterside marathons on hot July days – U of Okoboji Marathon 'round Northern Iowa's West Okoboji Lake & the Nova Scotia Marathon 'round Cape Sable Island in Barrington Passage, NS.
Streaks:  'Every day' run streak ended at 212 days, July 24th in Toronto-Pearson airport.  FULL day delay after Air Canada oversold my flight.  $400 compensation/long Monday.  words of South Park: Blame Canada – that said, really good to have rest days back 🙂
Marathoning Streak:  44 months
Mileage ReCap:  back on track, my sixth 200+ mile month, ended July at 1,412 miles (235 miles ahead of goal)
Thirsty?  

by Paul McGowan

No problem, turn on the tap and quench that thirst.  In my home, the water tastes a little funny so I installed a filter that is said to remove 99.9% of impurities.  Water tastes better.

Stay hydrated.  It's important to your health.

We don't think much about clean water.  At least I don't. I take it for granted.  It's always been there.  That's not the case for much of the world and that brings me to the point of this post.

I want to ask you for a favor.  Go here and donate a few bucks.  Doesn't have to be a lot. The price of a CD or two.  And, if you're like me, sign up for a monthly contribution.  $60 a month provides fresh, clean water for 24 people a year.

Donate something if you can.  Anything.  You'll feel good.

Thanks for caring.
Last summer kicked off my morning run series with 2 treks: a local 5-miler (my regular go-to) 'round Waneka Lake, then one of my Sis' infamous haunts, Queeny Park in St. Louis.  Altitude vs high humidity.
Sis' run ended with a fritos-n-chili breakfast burrito – yeh, got skunked first round.
2017: New Year, New Attitude.  Local this weekend (no travel), wanted to get in a long trail run.  Trail – that's all I'm marathoning in August.  NCAR to Chautauqua: elevation plus vertical gain.  Quads could use the push.  Blue skies, absolutely no excuse.
Parked the Jeep outside George Reynolds (branch of Boulder Library) & added an extra 2 ½ miles of UP.  Slow gradual gain thru Boulder neighborhoods, then UP UP UP the last mile-half to NCAR.  Ran in the bike path, not a lotta runners tackle this asphalt climb.
NCAR to Mesa Trail, UP past the water tower, 'cross the Flatirons — over red rock/thru Ponderosa pine — to Chautauqua.  BONUS: there's a stair climb in there too 🙂  Made a loop out of it today; connected to Broadway, then retrieved my ride on Table Mesa.
AWESOME run, highly recommended.  EVERY DAY should be a run day ❤
morning run series: NCAR to Chautauqua
I love a local marathon – today's run, a local marathon.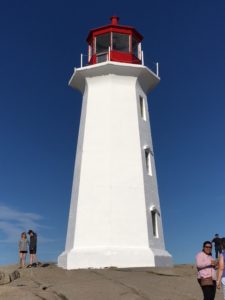 Left Shelburne, arrived in Barrington Passage 10 minutes before race time.  Timing a bit tight…but with less than 200 runners, no worries.  Start: quarter-past 8, sun waking, rising UP above the ocean.
Cool breeze as we left town/passed Tim Horton's & crossed the causeway to Cape Sable Island.  Clouds deflected [sun] rays 'til the Half Marathon turnout.  Ran miles with a couple from Lunenberg NS.  We talked ships & tourism, my 100 marathon goal & 'bout the other American they met at the Start [fellow Maniac Dan Ruiz – hung around & congratulated his Finish; good guy/another 50 Stater].
Halfers peeled off near mile 12-ish (course marked only in kilometers).  Sun beamed, temps warmed, luckily ocean winds gusted (keeping it cool) as we neared The Hawk (Nova Scotia's southernmost point).  Traded places back-n-forth with a foreign runner entering Clark's Harbour (mile 18-ish).  Friendly guy, tried communicating/offered his grapefruit…but I struggled to understand, so nodded & smiled politely.  [Talked later.  Syrian refugee, living local, running his first marathon.]
Barrington Passage, Clark's Harbour, Cape Sable Island – small sparse populations.  today's Aid Stations?  ALL manned (or wo-mann'd) with friendly upbeat individuals.  THAT's why I love a local marathon.  LOVE the support they give to runners & the impression they leave of their community.
Water, energy drinks, gels, buckets of wet sponges.  Used those sponges from mile 19 on.  Emptied one overhead, wrung another 'round my neck.  Next aid station: wash/wet & reapply.  Plan worked 8 days ago in balmy Iowa.  10 degrees cooler in O' Canada: felt even better.
All 'bout adjusting summer-month expectations.  Not a sub-4 but finished & finished with a smile 🙂
4th province completed, second marathon of the month.  Free showers provided at the Rec AND a hot bowl of lobster chowder – FAAANNNNTASTIC!  LOVE LOVE local marathons.  Barrington IS the 'Lobster Capital of Canada'.
2 hours to Halifax, return flight home – but not 'til Monday.  Stephen & Sheila in one car/headed back to the States, sleeps in Fredericton NB.  I with Lynne & family, destination: Peggy's Cove, Nova Scotia's iconic lighthouse.  Best hosts ever, right?
Originally built in 1868, Peggy's Cove Lighthouse is Nova Scotia's busiest tourist attraction, an iconic Canadian image.  Towering white with red trim, [the lighthouse] stands STRONG/majestic over the inlet's craggy rock shoreline.  Breathtaking.  Just WOW!
To the Cavanaughs, Gillis' & Schofields – I am indebted.  Two weeks of vacation squeezed into a 4-day weekend.  What an adventure!
Thanks from the bottom of my American heart ❤
47th Annual Nova Scotia Marathon Half Marathon and 10 Km – Results

Sunday, July 23, 2017

Barrington Passage, NS

42.2K

Place   Bib       Athlete            From                                       Gun Time

42        104      K R Haga        Louisville, CO, US                  4:26:05
Nova Scotia Marathon