I'm back.
Took a 6 week break from social media & blogging.  No sitting still, no worries 🙂
Built a home gym & renovated my downstairs living space & front porch – all while housemates Ash & Tom settled into their first home in nearby Westminster.  Contracted an electrician – added new plugs, another ceiling fan, removed a light fixture.  Night after night after night painting.  Sunshine yellow in the gym, 2 shades of green downstairs.  Purchased a sectional.  Juxtaposed existing art throughout the house.  Donated clothes & furnishings to Sister Carmen's (somewhere over the past 2 years, became a collector of things – a lot lighter/happier now).  Deep-cleaned upstairs carpets (contracted local 🙂 )  Washed/wiped/scrubbed downstairs baseboards.
Hosted my sister/niece/nephew for a week – super FUN!  Glacier hike, silver mine tour, mineral springs, Garden of the Gods, Pikes Peak. My 3rd summit of Bierstadt.  How many guys can boast of family who summit 14er peaks?
Refinanced my house – 1.75% rate drop, chopped term to 15 years
Wood blinds – identified, measured, purchased.  Still nothing on the windows – 2 more weeks, maybe (patience).
Marathoned 4 more states – Wyoming, Washington, Michigan & New Mexico.
Rafted down the North Platte in Casper.  Rode up Seattle's iconic Space Needle.  Sea planed to San Juan Island; hopped a boat in Friday Harbor, watched breaching orcas just over the Canadian border.  WOW WOW!  Post-marathon ferry & horse carriage tour of Mackinaw Island in northern Michigan.  Ziplined in scenic Angel Fire NM – morning after July 4th marathon at 8400 ft.
No Everest this year – climb cancelled after 2 spring earthquakes.  Super disappointing, not meant to be.  Plan B – Mt. Hood in Oregon, followed by marathon #36 in Crater Lake Nat'l Park.  Marathoning 2 days after Hood?  Expecting an adventure, not a new PR.
Turned in my cable box.  Only Smart Tv'ing now 🙂
Local art purchases in Estes & Taos – helps make a house a home.
Attended Rockies (baseball) & Rapids (soccer) games – both home teams nabbed the W.
Yep I'm baaack – uncluttered, re-centered & back online.
Long morning runs, my best dog Ro, Turkish figs, avocados, local grown corn & peaches.  Colorado summer.  Mmmm…..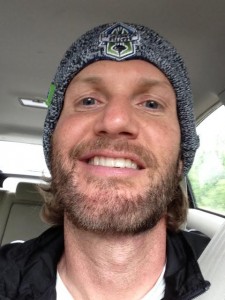 3 Responses to uncluttered, re-centered & back online