I dig people who not only live life but also give back during the journey.
Sis – thanks for your support for Autism Research.  Much appreciate you providing a face & spreading awareness to David's day-to-day lifelong struggle.
Help Tammy raise money for ORGANIZATION FOR AUTISM RESEARCH
$510 raised so far; $600 goal; 85% to goal
https://www.firstgiving.com/fundraiser/TammyGreco/MCM2015
Organization for Autism Research   EIN: 54-2062167

OAR is a national non-profit that provides practical information to the autism community by funding research studies whose outcomes offer new insights into the development of individuals with autism, with an emphasis on education…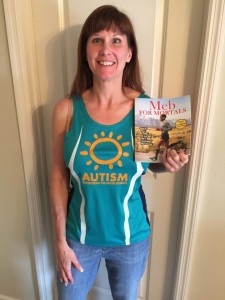 Happy 20th, David!