Been looking forward to Wild coming to theaters for 6 months.  Solo woman hiker (with no training) treks the PCT (Pacific Crest Trail) 1,000 miles, California to Oregon.
Why?  Life issues, searching for healing, looking for direction.  [That's as much as you'll get from me.]
Since I hadn't read the book, was limited to third-hand info – it's the girl version of Into the Wild.
Probably watched Into the Wild 20+ times in 2007 & reevaluated my life direction.  I wasn't a loner – I surrounded myself with awesome friends…yet remained hollow, empty inside.  Why was I living as society dictated?  Was I hoping to get points in heaven for leading a respectable, predictable life?  This movie inspired.
I created a 3-year plan, built a home in Colorado & gave up my Manhattan-centered career in a downturn economy.  Not quite Chris McCandless, a recent college grad with zero life obligations.  Nope, I came with life baggage – yet I too wanted more.
Wild couldn't possibly match my Into obsession, right?
Didn't have to – Cheryl Strayed's story stands on its own.  AND I'm 7 years older.  Whereas Into taught me to dream/that it's ok, Wild teaches it's ok to forgive yourself/that it's ok.
Really good flic.  Go & go often.
http://simplyalyson.com/3-lessons-i-relearned-from-wild-the-movie/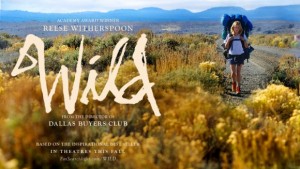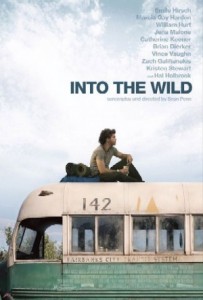 'Wild' Trailer (2014)
'Into the Wild' Trailer (2007)