Love my adopted hometown & feel like it's time to give back.
Additionally, want a bigger voice for those of us who are tax-adverse.  [We've had 2 tax increases recently – one I supported (funds ear-marked), one I did not (increases to 'general' fund).]
Not sure how a regular citizen gets involved, so I put myself out there to learn the process.  Lucky for me Louisville hosts a fairly robust website which helped educate/navigate next steps.
Decided it best to serve on a Board & gain experience before running for a future City Council seat.
So many Boards…where would I be best suited?
Targeted a spot on our town's Open Space Advisory Board.
Open space may be defined as an area of land or water that either remains in its natural state or is used for agriculture, free from intensive development for residential, commercial, industrial or institutional use. Open space can be publicly or privately owned. It includes agricultural and forest land, undeveloped coastal and estuarine lands, undeveloped scenic lands, public parks and preserves.
Land, trails, parks – everything outdoors – sounds right up my alley.
Read [town] Ordinance No. 1329, Series 2000 which defined the purpose & duties of the Board.  Next, read the past year's Board minutes.  What does Open Space do?
Discussion Item: Flood Damage to Open Space Trail System

Staff was asked by FEMA to identify damage. Staff has mapped the

damage on all open spaces.

Coal Creek Trail, Davison Mesa and Coyote Run were the most damaged.

Staff estimates two miles of trail damage, if you were to add it all up.

Small repair projects are being done in-house.

Bigger projects are being done on a contract basis – Davidson Mesa and

Coyote Run will probably be done this way, although nothing has been

officially decided yet.

Staff will review these properties tomorrow and ongoing with FEMA, who

in turn will undertake their own review and determine whether the project

is eligible.

OSAB discussed the general contours of the re-building plans – how do

we rebuild? Stream bank restoration? Resilience v. restoration?
I actually USE our Open Space trails multiple times weekly for marathon training.  On board with restoration.
Jean Morgan, 1131 Spruce St.: Ms. Morgan is interested in Open Space

and Historic Preservation. She reported that she spoke to Council last

night about the importance of these two Boards being involved in

decisions related to their respective funds.

o Ms. Morgan says that the budget did not include any line item for

open space acquisition either last year or this year. Her concern is

that this tax is not being used for acquisition. She believes that the

citizens voted for the tax with the understanding that there would be

acquisition, and thus far, there has been none.

o Ms. Morgan would recommend that a percentage of the fund

should be set aside for acquisition.
ALSO, concerned that the one tax increase I voted for is not matching its intention – acquiring & expanding Open Space.
Ok, I'm in.  This is my Board.
Filled out all required paperwork (not a personal strength but a necessarily evil).  Check, done.
Interview scheduled with City Council on December 10th.  10 minutes.  Yep, that's all you get.
Found our Mayor & Council members super nice & respectful.  That said, also found them very human.
Why do we put politicians on pedestals?  They're just fellow Louisville residents, nothing crazy special.  Downside – didn't feel any inspiration.  AND not so different from student council – only everyone's older, seems tired & a bit beaten down.
Nope I didn't get a Board spot on my first try.  But I've been inspired.
In addition to representing my fellow town folk, I think we need to boost ENERGY & ENTHUSIASM into our town government.  Granted I interviewed on an overcast 10 degree night, but jeez folks, we're counting on ya.
Give me 2 or 3 years – aiming higher next go-around.  LOVE LOVE my Colorado home! 🙂
(super nice rejection letter)
Dear Keenan:

On behalf of the Louisville City Council, I would like to thank you for your interest in serving on a City of Louisville Board or Commission. I regret to inform you that you were not selected to serve for 2014. The City Council interviewed a very large number of highly qualified residents, making the appointment selections difficult indeed.

Louisville is truly fortunate to have so many citizens who are willing to become involved in the community. Although we were not able to take advantage of your offer to devote your time and energy to serve the residents of Louisville this year, we appreciate your interest and encourage you to apply for vacancies in the future.

Sincerely,

Robert P. Muckle, Mayor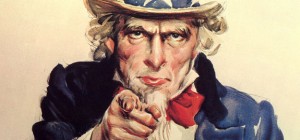 2 Responses to Open Space Advisory Board