I've never been one to celebrate my birthday.  This year I joined 2 friends on a road trip to California.  When I returned, I came home to tens of FB posts, emails & cards – SUPER SUPER nice!
I am so very blessed to have such an amazing friend network – and an amazing family.
I heart each of you.  So very nice to be remembered 🙂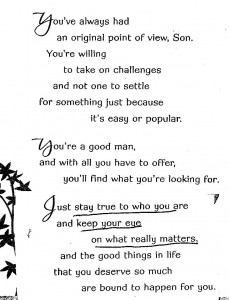 4 Responses to Happy Birthday 2013!