Been struggling since completing my 10 mile February race, so the theme for this week's post – Don't Quit!
Attended a nutrition class with neighbor Debbie – now adding nuts & Greek yogurt (and maybe fish – I like fish but hate smelling up my home) but other than that…diet is a-ok, 2013 uber healthy guy
2 months of 2013 down, 2 books read & 3 races completed – right on track, Moab half-marathon is next!
Movie(s) of the Week
'Saturday Night Fever' (1977) — John Travolta was ammmazzzzing (nominated for Oscar) & the music is super retro fun (Bee Gees)
'Eat, Pray, Love' (2010) — not a huge Julia Roberts fan but I liked this movie's theme — change is possible; it takes courage for an individual to humble themselves, step out of one's comfort zone, and succumb to the process of healing
Book-a-Month Goal/February
'Let It Go' by Chris Williams
Newest Random Act of Kindness
Clearing snow from car windshields whom park beside me.  Honestly it only takes a few extra minutes 🙂
Runner Log
Sat Feb 16th – RACE DAY (Snowman Stampede 10M, Littleton CO)
Sun Feb 17th – 7 miles
Wed Feb 20th – 3 miles
Sat Feb 23rd 10AM – 5 miles
Sat Feb 23rd NOON – 5 miles
Sat Feb 23rd 2PM – 2.25 miles
Sun Feb 24th – 13 miles
Mon Feb 25th – 5 miles
Tue Feb 26th – 5 miles
Wed Feb 27th – 6 miles
Thu Feb 28th – 1 mile
YTD total – 283.25 miles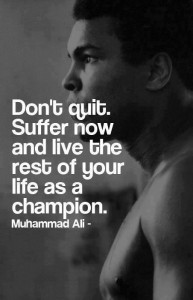 Had been flying high for several weeks, marathon training right on track, successfully finished my 1st 10 mile race Saturday past, then BAM – unexpectedly hit by the blues.  Not 100% sure why…maybe one too many 'All by Myself' Valentines, maybe too much running (body needs a break), maybe nutrition/diet issues (have dropped too many pounds lately) – either way….
After almost a week of struggling with the February blues, couldn't have been more excited to see my Colorado hiking friends – for a moonlight hike to Gem Lake in Rocky Mountain Nat'l Park.  FAAANNNNTASTIC!
In addition to John, Annmarie & myself, we added Lisa, Paul & Terri to our Gem Lake group – making our team tally 6!  Who wouldn't want to snowshoe at night in February?  HA!
Fortunately/unfortunately our biggest snow storm of the season didn't start until after 8pm, so only microspikes (or crampons) were needed for tonite's moonlight hike – left our snowshoes behind.  Gem Lake is only a 1.7 mile hike (one-way) so tonite was all about the journey – and enjoying laughs with friends.
Snapped a few group pics showcasing our snowy Rocky Mountain view – WOW shots!  ALSO snapped a shot of twinkling Estes Park down below – very Christmas card-esque.  In addition to crampons, snowshoes & poles, packed a head lamp which I found wasn't needed because of moonlight reflecting off the white snow.  Such a BEAUTIFUL nite!
Our full moon dashed in and out of impending snow clouds until we reached Gem Lake, hemmed in by rock & frozen for the season.  While Annmarie & I made ice angels on the lake, John unpacked a Bunsen Burner and fired up some s'mores.  Seriously, my Colorado circle o' friends ROCK!
Snow started blowing on our hike return but that didn't deter us from stopping at the Stanley for some apps & light dinner (portabello fries were amaaazzzzing).  Let the East Coast wait 'til summer, every month is s'more season in Colorado 🙂
Sunny day & 40 degrees in Littleton Colorado – sooooo much warmer than my first race in January.
Had been running 10 miles+ all week; took Friday off.  When Saturday morning arrived, still found myself with stomach butterflies before the actual event.  Training solo & running with a crowd – totally different energy.
Arrived almost an hour early, picked up my racing bib & snapped a shot by the giant Start Line snowman.
Today's race was also the RRC's 10 mile championship race (Road Runners Club of America).  What that means was fewer of us weekend warriors and more lean athletes all jockeying for a place near the front.
After the initial shock of wow – we're now running, it's finally happening – I settled into my training pace, approx 8 minute miles.  Not super fast but the plan was to finish strong – and stay consistent with pace.
Started targeting other runners ahead of me for motivation after 7.5 miles – but didn't chump out until mile 9.  Kept it at a run but my pace dropped off significantly.  That said, looked strong crossing the Finish Line – and no paramedics were called 🙂
Overall finished top 30% and 12th in my age group.
At this rate if I can just stay alive, expect to win my age group by the time I turn 80.  Moab in 30 days!
167  12/27     220 K R Haga 1:27:27