Lotta small victories to celebrate last week.
Completed my first 10 mile run of the year.
Ran more than 100 miles in January – great kick-off to my 2013 Resolution!
Completed not only one goal race in January, but two.
AND finished my first book cover-to-cover in over 2 years.  Still have 5 more books at home which I've either received as loaners from friends or as Christmas gifts.
Movie of the Week
Good Will Hunting – wicked smart guy from Southie (1997 Best Picture nominee, totally robbed by Titanic)
Book-a-Month Goal/January
'Heaven is for Real' by Todd Burpo
Runner Log
Fri Jan 25th – 5.75 miles
Sat Jan 26th – RACE DAY (SnowDash Xtreme 5K, Winter Park CO)
Sat Jan 26th PM – 4 miles
Sun Jan 27th – 8 miles
Mon Jan 28th – 8.25 miles
Tue Jan 29th – 10 miles
Thu Jan 31st – 5.25 miles
YTD total – 101.20 miles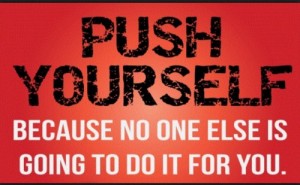 3 Responses to Believe-to-Achieve Thursday: PUSH YOURSELF