People that SUCCEED, quit quitting.
February 2018 update:  3 weeks for a new habit to become practice.  Took me SEVEN – kinda hardheaded I guess.  Returned from Florida super dehydrated, required a second IV days after arriving home.  AND then…something snapped.  No more struggle.  Ran 50 miles two consecutive weeks, each training week ending with an out-of-state marathon.  Eating better too, down 6.2 pounds.  Nutritionally I'm good, but quantity – folks, I'm an eater.  Drop a salad, I'll use an entire head of lettuce.  CRAZY amount of food.
Milestones:
February 6th – São Paulo BRAZIL registration (race date: April 8th – South America, my FOURTH continent)
February 11th – 50 State count at 24, almost HALFWAY there 🙂
February Week 2 – second consecutive 50/mile week, run goal: every week 'til BIGHORN
March MANTRA:  FLAWS & all, GAME ON.
4-week stretch of marathoning, longest streak in 2 years.  One better?  April to mid-May: 6 weeks, 6 marathons, 6 different states.  In it to win it.  Will finish 30+ marathons in 2018, 5 of those ultra distances.
New places, new faces.  Haven't repeated a marathon yet – that's 100+ unique runs.
Race ReCap:  2 marathons, long 5-hour finishes & RAIN: Celebration (Florida), Mercedes Marathon in Birmingham.
Marathoning Streak:  51 months
Mileage ReCap:  ended February at 340 miles (21 miles short of GOAL)
Lands End to John O'Groats
1083 miles, the length of Britain
GOAL: 15 June 2018
Ended Month 2 in Vale of White Horse, a local district in county Oxfordshire, south of the River Thames.
Historically the area has always had some importance, since it contains valuable agricultural land in the centre of the county.  Largely ignored by the Romans, it was not until the formation of a settlement at Oxford (Anglo-Saxon "ford for oxen") in the 8th century that the area grew in importance.  Alfred the Great was born across the Thames in Wantage, Vale of White Horse.  The University of Oxford was founded in 1096, though its collegiate structure did not develop until later on.  The area was part of the Cotswolds wool trade from the 13th century, generating much wealth, particularly in the western portions of the county in the Oxfordshire Cotswolds.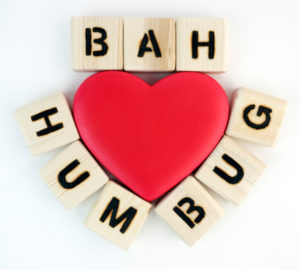 For some folks it's Christmas, for me it's Valentine's Day.  THE holiday I avoid, prefer not  to acknowledge, head-under-pillow/wake February 15th/move on with the Year.
Chocolates, engagement rings, couple-dom.  Holiday for 2's only.  Can't go to the movies alone.  Must eat at the restaurant bar without a 'plus 1'.  Life's empty/void without a significant other every day by your side.
Bah humbug.
6th year, home with Pup.
Ash chided me: just because she's 28 & married, doesn't mean she still doesn't expect chocolates.  Michaela & Dave created a photo book of our Disney vacation.  Stephen donated to the Nashua Animal Shelter – in Ro's name.  AND a card from Mom.
Thanks FAMILY ❤
Valentine's Day 2018
Level Qualifications:

30 marathons in 30 US states, countries, or Canadian Provinces (any combination) within 365 days.
In 2015, I achieved 10-stars/Platinum Level as a Marathon Maniac.
Coming into 2018 not as fit as Ironman Year [2014].  Starting off a bit heavier too.  AND of course I'm 3 years older.
First week of strong consistent training – 50 miles/week, every week 'til Bighorn.  BIGHORN's been the focus.  Platinum x2 is the GOAL…along with 50 States x2, 10 Canadian provinces AND all 7 continents.  Can't fail if you don't try 🙂
Birmingham, Baltimore, Phoenix, Louisiana.  First 4-week marathon stretch in 2 years.
545am flight Saturday.  One of the few destinations, where a direct flight from Denver just isn't possible.  Easy connection in Dallas – learned my lesson years ago…avoid Chicago in winter.  Not my first Rodeo.
Alabama touchdown.  Light rain in Birmingham, tomorrow's run forecast: more rain.
Fancy hotel digs.  Sprung for the Westin, event's host hotel – 'cross the street from the Expo, 2 blocks from Sunday's Start/Finish.  ALSO, free airport shuttle & an onsite restaurant.  Economically, a mighty good deal – with a late 3pm check-out.
Only GREAT things to say 'bout the Westin.  Nice to indulge.  Thanks, fancy hotel digs ❤
7am marathon Start.  No rain, no early check-out, no rush.  Humid though, 93% humidity.  Weather app predicted 2-3 hours before the overcast skies would leak: 100% chance of rain.  FULL/Half shared Start – whole lotta runners.
Ran 4 miles without tunes (headphones are a crutch but dull the negative voices in my head).  Settled on a compromise this journey – downloaded 4 podcasts, SE TrailRunner.  Learned lotta 'bout trail running in Kentucky.  Who knew?  HA!
Halfers peeled right at mile 12, Marathoners to the left.  Another loop.
Streams of salt, sides of my face/forehead.  14 mile sweat fest.  No wonder I finish dehydrated.  Kept sucking down water.  Forgot my electrolytes, refused Powerade this trek.  Once I start heaving, I'm no good 2nd Half.  Break down mentally.
RAIN.
Mile 21, SHEETS of rain.  Rolling water.  More trail than road conditions.  Body drenched, shoes soaked.  iPhone got wet.  Podcast randomly restarted 4 or 5 times.  Voices slowed, then chipmunk-fast.  Chipmunk talk 'til the Finish – ARGH.  Rain too hard to stop, locate & shut off my Phone (under my shirt, under a jacket, inside a waterproof pouch – money back please 🙁 ).
Slow & steady but another FINISH.  Really, really wet.  First week done, happy with the progress.  50-mile training week, marathon finish.  At this pace, expect to break my PR in about 12 years.  LOL>  Gotta start somewhere.
RESULTS

2018 Mercedes Marathon

Birmingham, AL February 11, 2018

Name            Chip time     City State            Bib#

K R Haga        5:09:37       Louisville CO       278